CAZADORES Paloma
You're just minutes away from enjoying a tasty and refreshing Paloma. It's no surprise that this is one of the most popular cocktails in Mexico. Light and fruity with a fizzy finish, it's the perfect blend of lime, grapefruit, and Tequila CAZADORES® Blanco. Ready to cool down yourself and your friends with this iconic recipe? Scroll down to learn more.
CAZADORES Paloma
2

oz CAZADORES Blanco

1

oz fresh lime juice

4

oz grapefruit soda

1

pinch salt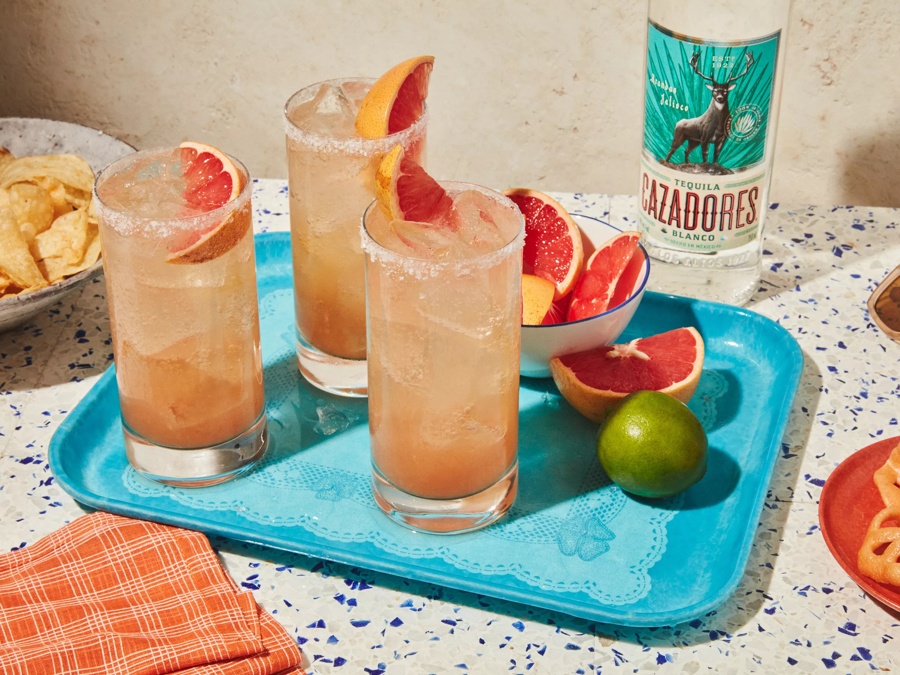 1
Add
Add all ingredients into a salted highball glass filled with ice.
3
Garnish
Garnish with a lime wedge.
TEQUILA CAZADORES COCKTAILS
Famous in Jalisco, not Hollywood.