CAZADORES Pomegranate Paloma
This is a light and refreshing version of a classic. Notes of sweet agave, tart pomegranate, and herbal ST-GERMAIN come together in perfect harmony. And you're the maestro bringing it all together. Ready to express yourself and show your friends your cocktail magic? Let's get started.
CAZADORES Pomegranate Paloma
1 1/2

oz CAZADORES Blanco

1/2

oz ST-GERMAIN elderflower liqueur

2

oz pomegranate Juice
top with grapefruit soda

2

oz Lime Juice
pinch of salt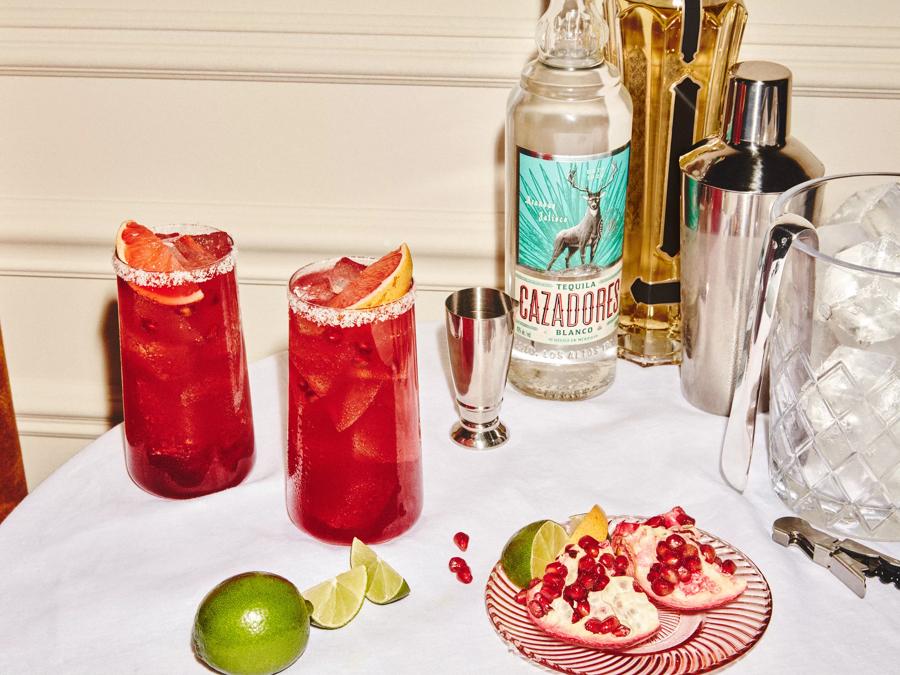 1
Add
Add ice to a highball glass.
2
Pour
Pour ingredients into highball glass.
3
Garnish
Garnish with lime juice.
TEQUILA CAZADORES COCKTAILS
Famous in Jalisco, not Hollywood.