CAZADORES Posada Ponche
A little apple cider, anise and Tequila will bring you holiday Mexican flavors to celebrate Posadas properly.
CAZADORES Posada Ponche
1

oz Tequila CAZADORES Reposado

1/2

oz blood orange puree

1

package of apple cider

5

oz hot water

2

star anise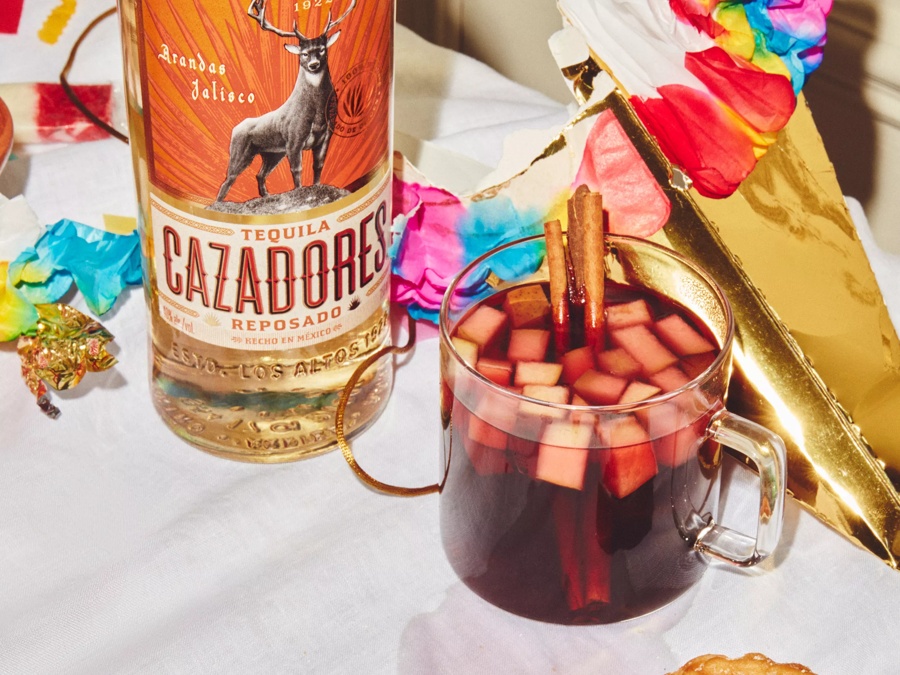 1
Combine
In a mug, combine apple cider, hot water, blood orange puree and mix well.
2
Serve
Add the rest of the ingredients and serve.
3
Garnish
Garnish with orange peel.
TEQUILA CAZADORES COCKTAILS
Famous in Jalisco, not Hollywood.