CAZADORES Cantarito Familiar
Jalisco, Mexico's most famous cocktail combines a variety of fresh squeezed citrus with Tequila CAZADORES® Reposado to deliver lightly fruity flavor and fizzy finish. Per 16 oz Cocktail: 2 oz Tequila CAZADORES Reposado. Serves 17 people.
CAZADORES Cantarito Familiar
1

liter bottle of Tequila CAZADORES Reposado

25

oz orange juice

10

oz fresh lime juice

25

oz grapefruit juice

1

teaspoon salt

48

oz grapefruit soda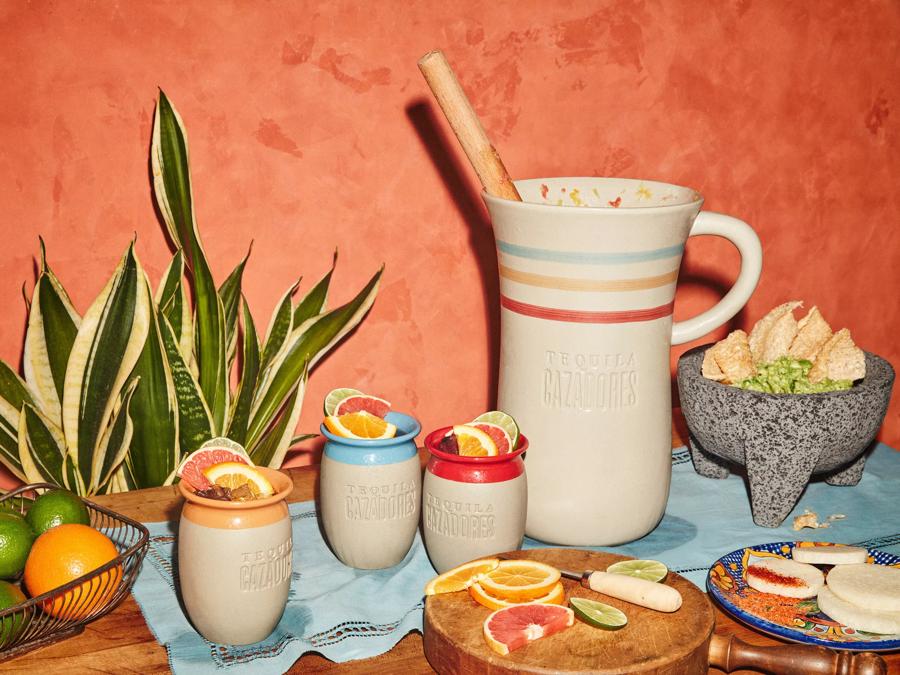 1
Combine
Combine Tequila, orange juice, lime juice, grapefruit juice, grapefruit soda and salt.
3
Garnish
Garnish with orange, grapefruit and tamarind candy.
TEQUILA CAZADORES COCKTAILS
Famous in Jalisco, not Hollywood.